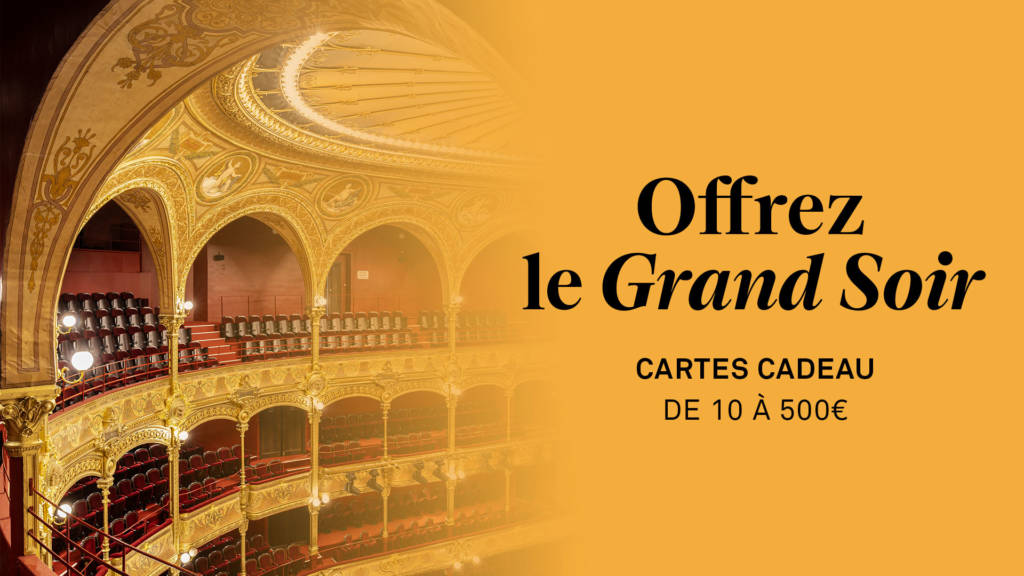 Your card allows you to buy tickets for shows at the Théâtre du Châtelet, for a period of two years.
To use your gift card on our website, you just have to fill in the 16 characters of your card: they are to be filled in the "voucher" box on the "Order Summary" page, just before you access to the payment of your order.
It can also be used for purchases at the theater box office.
New
Your gift card can be used several times. Following the payment of an order whose amount is lower than the value of your gift card, the remaining amount can be used for future orders.
It is also accepted in payment of an amount greater than its value, with payment of the balance by another means of payment.
Gift cards do not entitle you to any monetary consideration and are neither refundable nor exchangeable, even in the event of loss or theft.