Thursday
15 april 2021
20h00
Grande Salle
from 5 to 45 €
Pass châtelet
Friday
16 april 2021
20h00
Grande Salle
from 5 to 45 €
Pass châtelet
Saturday
17 april 2021
20h00
Grande Salle
from 5 to 45 €
Pass châtelet
Sunday
18 april 2021
15h00
Grande Salle
from 5 to 45 €
Pass châtelet
The Goldberg Variations are among Johann Sebastian Bach's most mature works. The composer pushes the density of his writing to the extreme, brilliantly playing with all the resources of variations, canons and fugues. From a simple basso continuo, a canvas for the first and peaceful Aria of the work, unfolds a dazzling musical universe of breathtaking diversity and complexity.
Together with the young pianist Pavel Kolesnikov, Anne Teresa De Keersmaeker continues her long and stubborn companionship with Bach. Breaking from the ample distribution of dancers that marked The Six Brandenburg Concertos, her previous creation on the music of Bach, she opts this time for a solo performance, which she performs herself.
She remains however faithful to the most decisive of her principles: to base her choreographies on the study of musical scores. With its thirty or so variations of all kinds, BWV 988 poses a formidable and fascinating challenge: to invent a dance form simultaneously in perpetual transformation, yet revolving around an immobile focus. An opportunity for Anne Teresa De Keersmaker to explore, once again, the path she has travelled in the light of contemporary issues, and to probe the persistence of her desire as a choreographer.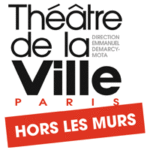 Co-réalisation du Théâtre du Châtelet et du Théâtre de la Ville dans le cadre de la saison hors-les murs du Théâtre de la Ville et de la saison 2020-2021 du Théâtre du Châtelet
Production Rosas
Coproduction Wiener Festwochen, Concertgebouw (Brugge), De Munt / La Monnaie, Théâtre de la Ville-Paris, Théâtre du Châtelet, Internationaal Theater Amsterdam / Julidans, Sadler's Wells (London), Montpellier Danse