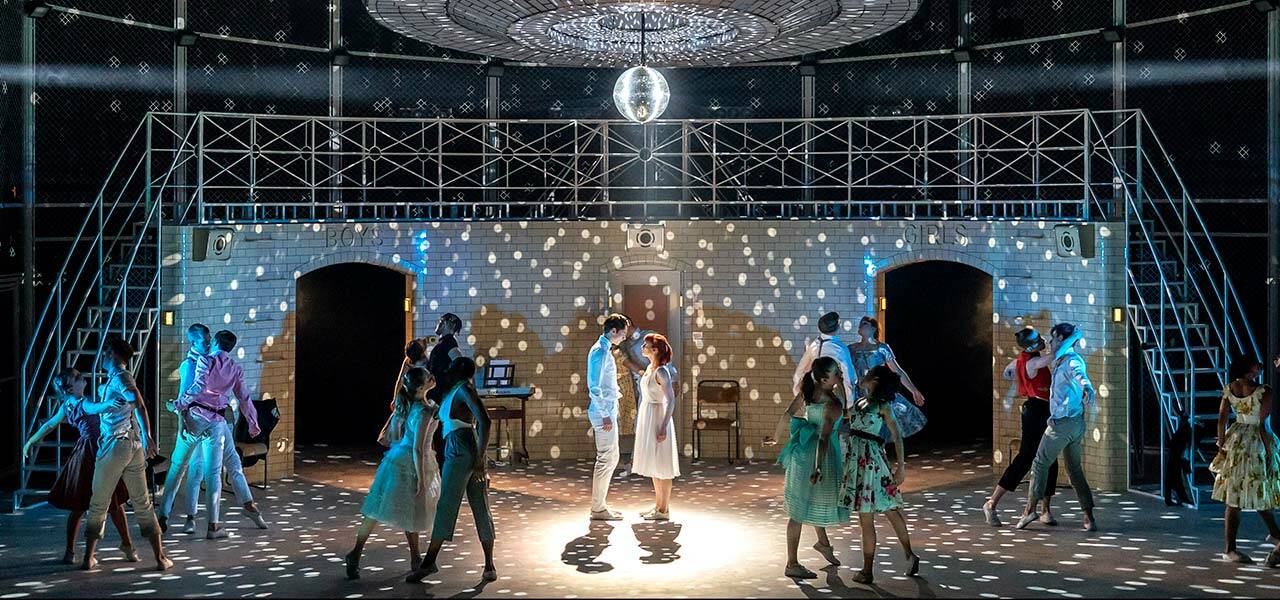 Saturday
09 march 2024
20h00
Grande Salle
from 10 to 99 €
Carte châtelet
Sunday
10 march 2024
15h00
Grande Salle
from 10 to 99 €
Carte châtelet
Tuesday
12 march 2024
20h00
Grande Salle
from 10 to 99 €
Carte châtelet
Wednesday
13 march 2024
20h00
Grande Salle
from 10 to 99 €
Carte châtelet
Thursday
14 march 2024
20h00
Grande Salle
from 10 to 99 €
Carte châtelet
Friday
15 march 2024
20h00
Grande Salle
from 10 to 99 €
Carte châtelet
Saturday
16 march 2024
15h00
Grande Salle
from 10 to 99 €
Carte châtelet
Saturday
16 march 2024
20h00
Grande Salle
from 10 to 99 €
Carte châtelet
Sunday
17 march 2024
15h00
Grande Salle
from 10 to 99 €
Carte châtelet
Tuesday
19 march 2024
20h00
Grande Salle
from 10 to 99 €
Carte châtelet
Wednesday
20 march 2024
20h00
Grande Salle
from 10 to 99 €
Carte châtelet
Thursday
21 march 2024
20h00
Grande Salle
from 10 to 99 €
Carte châtelet
Friday
22 march 2024
20h00
Grande Salle
from 10 to 99 €
Carte châtelet
Saturday
23 march 2024
15h00
Grande Salle
from 10 to 99 €
Carte châtelet
Saturday
23 march 2024
20h00
Grande Salle
from 10 to 99 €
Carte châtelet
Sunday
24 march 2024
15h00
Grande Salle
from 10 to 99 €
Carte châtelet
Sunday
24 march 2024
20h00
Grande Salle
from 10 to 99 €
Carte châtelet
Tuesday
26 march 2024
20h00
Grande Salle
from 10 to 99 €
Carte châtelet
Wednesday
27 march 2024
20h00
Grande Salle
from 10 to 99 €
Carte châtelet
Thursday
28 march 2024
20h00
Grande Salle
from 10 to 99 €
Carte châtelet
Matthew Bourne's Romeo and Juliet gives Shakespeare's timeless story of forbidden love a scintillating injection of raw passion and youthful vitality. Confined against their will by a society that seeks to divide, our two young lovers must follow their hearts as they risk everything to be together. A masterful re-telling of an ageless tale of teenage discovery and the madness of first love, Romeo and Juliet garnered universal critical acclaim when it premiered in 2019, and now returns to the New Adventures repertoire alongside the very best of Bourne's world renowned dance theatre productions.
Directed and choreographed by Matthew Bourne, collaborating with the New Adventures Artistic team; Etta Murfitt (Associate Artistic Director), Lez Brotherston (Set and Costume design), Paule Constable (Lighting Design), Paul Groothuis (Sound Design) and Arielle Smith (Associate Choreographer) with Terry Davies' thrillingly fresh orchestrations of Prokofiev's dynamic score.
---
Age guidance:  14+
The production contains loud sound effects including a gun shot and has flashing lights in sections (not strobe).  The production contains scenes of a disturbing and a sexual nature, including stabbing and strangulation.  More details can be provided if required.
---
*****
'ELECTRIFYING. One of Bourne's smartest, sexiest, most stirring shows ever.'
Daily Telegraph
*****
'Storytelling at its finest, SHOULD NOT BE MISSED'
Daily Express
*****
'So STUNNING you might just forget to breathe'
Broadway World
'A seismic YOUTHQUAKE. A Romeo and Juliet for the millennial generation. BOLD, FRESH and bang on the money'
The Stage
*****
'BRILLIANTLY INVENTIVE. An astonishing, explosive energy BLAZES from the stage'
Daily Telegraph
****
'A HIT. Bursts with raw youthful energy'
Evening Standard
****
'A thrilling rethinking – PURE JOY'
The Observer
****
'SUPERB entertainment guaranteed to send you out with heart pumping'
The I
'ASTOUNDING THEATRE'
New York Times