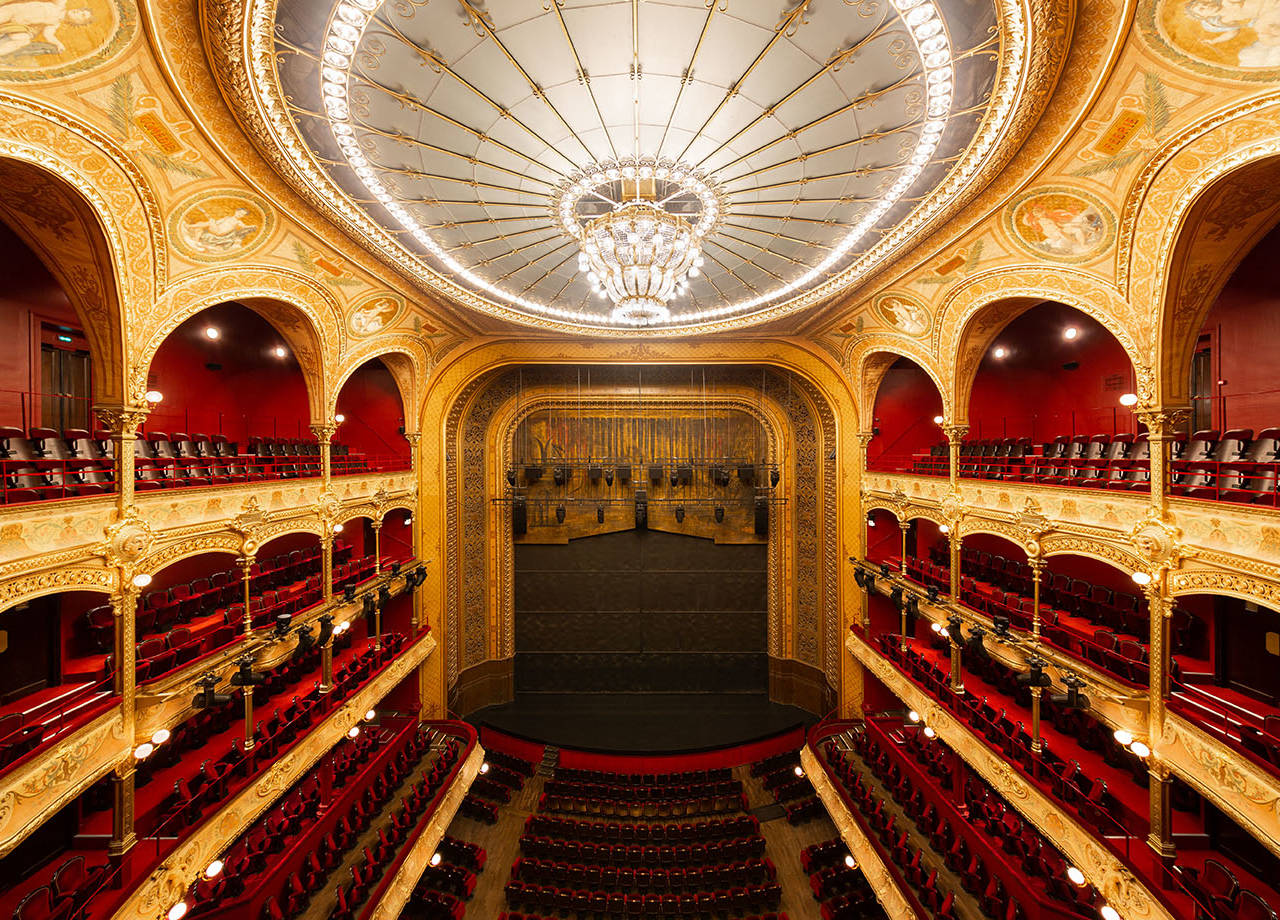 What a joy to see you at last!
We will be happy to see you again starting May 19, 2021. Below, you will find the measures we are taking to ensure complete peace of mind when you are welcomed back. These are subject to change according to the latest health recommendations.
What a joy to see you at last ! We have resumed our normal role: offering you quality productions put on with a love for the arts and consummate professionalism. After all those long months with an empty auditorium, it means a lot to us to see you walk through the doors of our beautiful, newly renovated theater once again. The end of this season is a perfect balance of our programming ambitions: a sweet and zesty opera buffa, the energy and audacity of a young dance company, a tribute to freedom-loving Jacques Brel, the virtuosity of amateur performers, and so much more. As the song says, "You'll never walk alone"—we are with you every step of the way as you rediscover our art of living and entertaining.
We will do everything in our power to receive you in such a way that your visit to the Châtelet Theater takes place in the best possible conditions, enabling you to get completely and serenely lost in the moment. The following measures are subject to change according to government recommendations. Thank you for your understanding and cooperation.
When you reserve your seat, you are automatically separated from your row-mates. There is a limit of six people per group.
Our end-of-season shows are presented without intermissions, and the bars are closed.
Our cloakroom is also closed with the exception of helmets and umbrellas, which may be dropped off.
Masks must be worn by everyone who is 11 years old and older in all public areas, including the auditorium during the performance.
All areas of the theater are disinfected regularly, including during performances, and hand sanitizer is available.
It remains necessary to continue to practice preventive measures when walking around the theater. We are counting on your participation.
The reception and security staff are there to help guide your movements. They are authorized to enforce the safety instructions; please follow them to ensure that the performance goes smoothly.
We have redesigned how the audience exits so as to prevent the lobby and access via Place du Châtelet from becoming overcrowded. The reception staff will guide you from your seat.
Please arrive at least 30 minutes before the show is scheduled to begin and download your ticket to your smartphone in order to facilitate your admission.
Last-minute reservations can be made at the ticket office located at 17 avenue Victoria.