Thursday
08 april 2021
20h00
Grande Salle
from 5 to 45 €
Pass châtelet
Friday
09 april 2021
20h00
Grande Salle
from 5 to 45 €
Pass châtelet
Saturday
10 april 2021
20h00
Grande Salle
from 5 to 45 €
Pass châtelet
Sunday
11 april 2021
15h00
Grande Salle
from 5 to 45 €
Pass châtelet
The Ballet National de Marseille presents choreographies by Lucinda Childs, Lasseindra Ninja, Oona Doherty and Tânia Carvalho.
An inclusive form between expressionist plasticity and physical theater of today's social bodies, bridging the gap between the avant-garde of Postmodern Dance and the French pioneer of Ballroom. Through this plurality of choreographic writings and the generational relationship offered by these four artists, (LA)HORDE once again draws the horizons of a decompartmentalized dance, from the most structured to the most ardent.
A face-to-face between two conceptions of dance. On the one hand, the surge of Oona Doherty – Belfast's prodigy of dance so realistic, urban and energetic – and that of Lasseindra Ninja – the queer icon of Voguing dance in France – who compose for the first time a piece with a group of dancers. On the other hand, the rigor and clarity of Lucinda Childs and Tânia Carvalho, who start from a common image, sharing a strong sense of line and rhythm. With this group of dancers, the New York choreographer recreates a work written in 2009 for the Ballet national de Marseille, Tempo Vicino.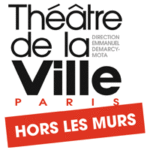 Co-réalisation du Théâtre du Châtelet et du Théâtre de la Ville dans le cadre de la saison hors-les murs du Théâtre de la Ville et de la saison 2020-2021 du Théâtre du Châtelet