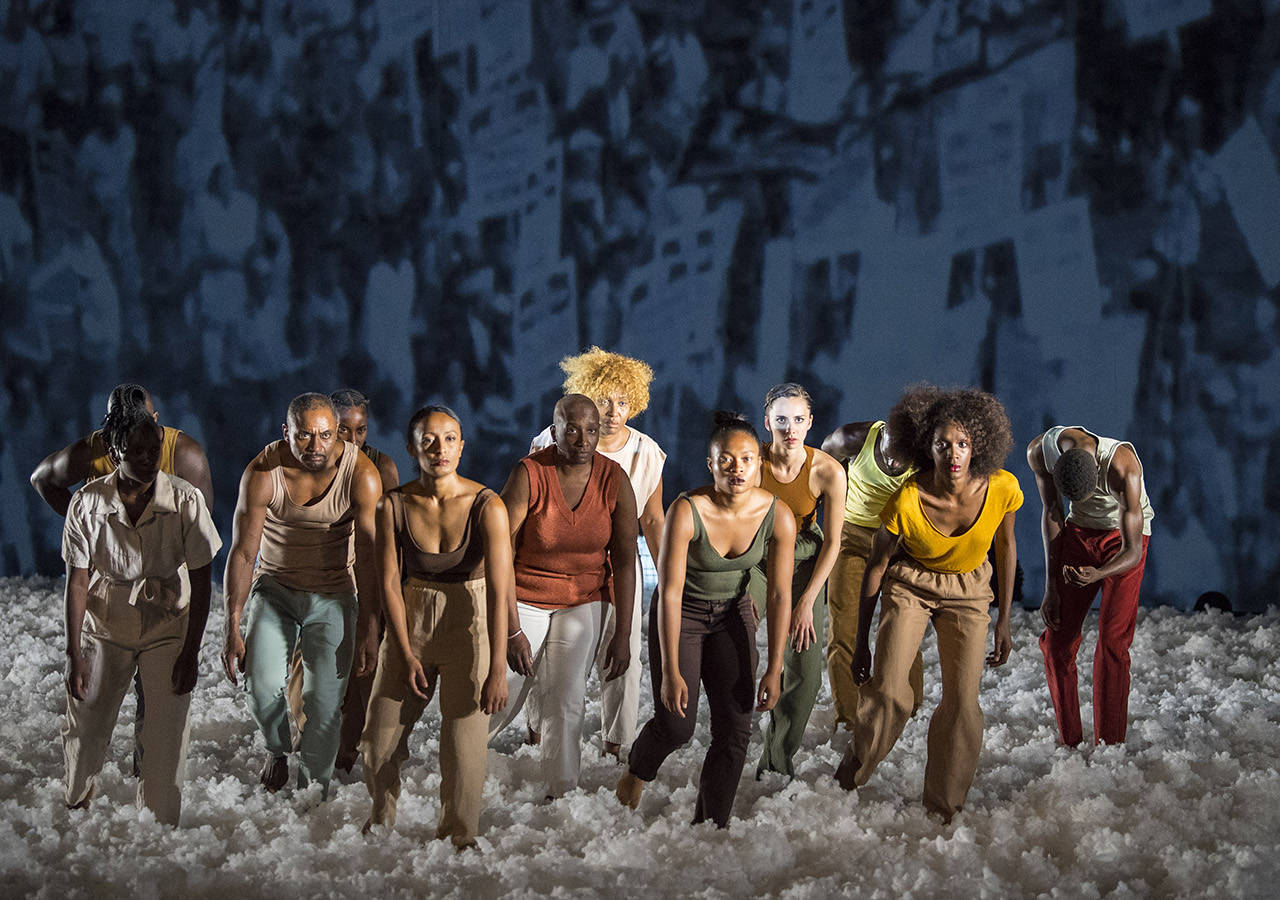 ©Laurent Philippe
Thursday
10 february 2022
20h00
Grande Salle
from 5 to 45 €
Pass châtelet
Friday
11 february 2022
20h00
Grande Salle
from 5 to 45 €
Pass châtelet
Saturday
12 february 2022
15h00
Grande Salle
from 5 to 45 €
Pass châtelet
The current exclusionary and depressed public discourse seems to be pushing us towards the renunciation of a collective dream. The "I" takes precedence over the "We"… and yet, it would appear that a creative work can act as a paradigm for re-enchantment. And this is the very basis of D'un Rêve. Seeking inspiration from Martin Luther King who, during the March on Washington, launched his famous "I have a dream", D'un rêve proposes a reflection on individuality and the notion of the collective.
I want to build an artistic proposal at the crossroads of genres, by composing a form where music and dance harmonise while blurring the space-time reference points. Inspired by musicals of different periods, which illustrate community rivalries, exacerbated sentimentality, tragic love affairs and social problems, D'un rêve is a danced comedy which, in its own way, digs into political and social issues, from here and elsewhere.
Salia Sanou
"D'un Rêve" Teaser from Compagnie Salia Sanou on Vimeo.