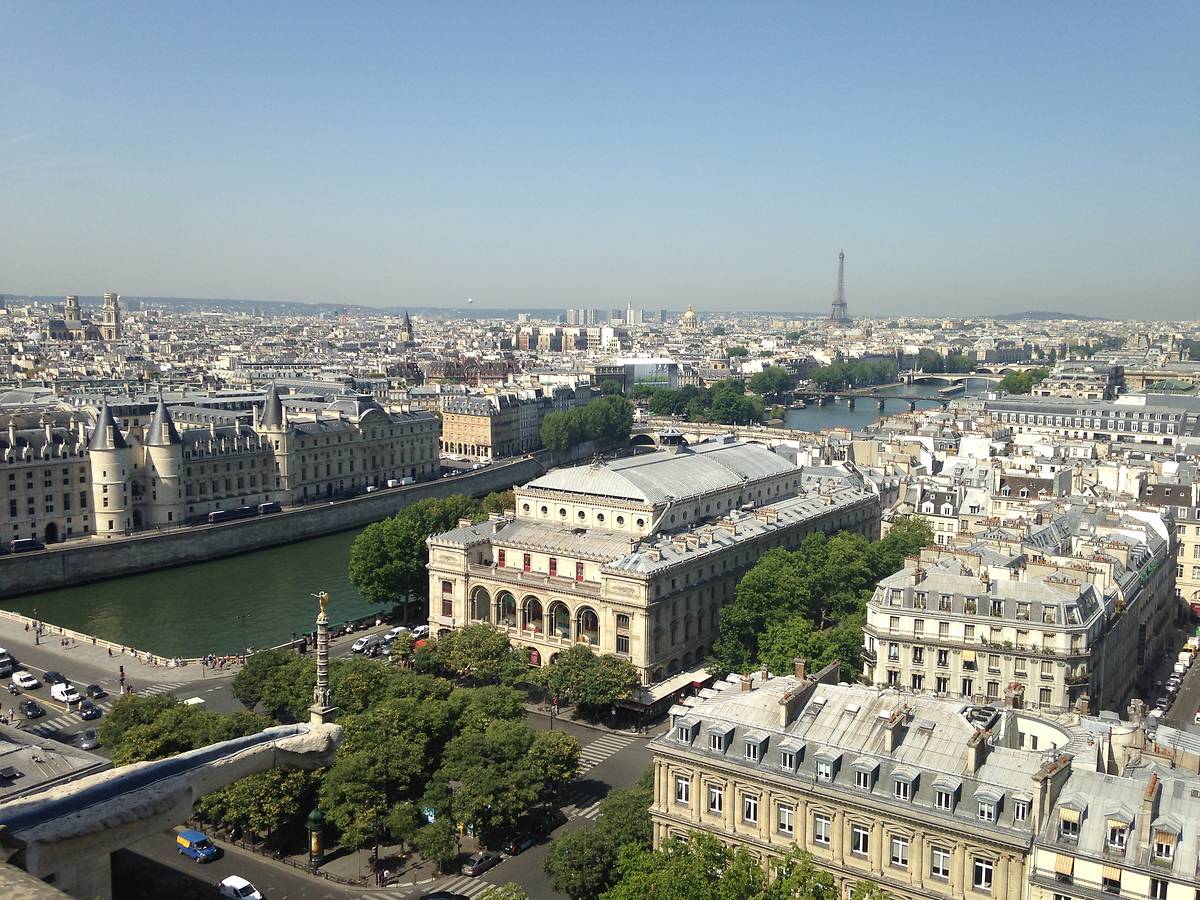 Ticketing informations
Booking for the 2019/20 season opens 29 March 2019 at 10am.
Booking
Booking can be made 24/7 on the Théâtre du Châtelet website, with immediate information provided as to ticket availability and seating.
You can either print out your ticket at home or download it to your mobile phone.
We can also send you tickets by post (€3 per order).
E-Tickets and M-Tickets can be downloaded directly from the website after you complete the order, or at any time from your personal area.
If you have difficulties booking online, you can phone us at on +33 (0)1 40 28 28 40, Monday to Friday, from 10am to 1pm and from 2.30pm to 5.30pm, or you can send an email to relations-publiques@chatelet.com
Box Office (at the theatre)
Closed from 21 July to 27 August 2019.
17 avenue Victoria 75001 PARIS
Tuesday to Friday, 4pm to 7pm, Saturday 1pm to 7pm (except holidays) and 1 hour before the start of each performance for same-day tickets only.
Exceptional opening from 29 March to 5 April, Tuesday to Saturday, from 1pm to 7pm.
Payment methods: Bank card (Visa, Mastercard, American Express), cash, bank cheque, chèque vacances, chèque culture, Châtelet Gift Vouchers.
Last-minute tickets
People aged under 28 or over 64 years, or job seekers are entitled to last-minute tickets sold at special discount rates,
Subject to availability, put on sale 15 minutes before the start of the show.
Proof of age or unemployment status required.
Exchanges / Refunds
Tickets are non-refundable, unless postponed or cancelled by the theatre.
Tickets for the 2021/2022 season can be exchanged up to 48 hours before the performance for another performance of the same show only. This service is charged at €5 per seat.
The exchange must be made by telephone, Monday to Friday, from 10am to 1pm and from 2.30pm to 5.30pm on 01 40 28 28 40.
In the case of a cancellation of the performance by the theatre, and only in this case, the refund of the tickets will be possible according to these conditions:
If you bought your tickets on the Théâtre du Châtelet website, the refund will be made automatically to the credit card used for payment.
If you bought your tickets at the Théâtre du Châtelet box office, you must return your tickets by post, preferably registered, to the following address: Théâtre du Châtelet – Service Billetterie – 2 rue Edouard Colonne 75001 PARIS, within a maximum of 3 months, accompanied by a bank details form.
If you have purchased your tickets from another network (Fnac, Digitick, Ticketmaster, etc.), the refunds will be made by the network in question.
If the show has to be interrupted for more than half its duration, the ticket will not be refunded.
Latecomers
The doors are usually opened 45 minutes before the start of the show.
Shows start punctually at the time indicated on your ticket. For your own peace of mind, we recommend that you arrive 30 minutes before the scheduled start time.
Latecomers will have to wait until a suitable break in the show to take their seats.
Cloakroom
A free cloakroom is at your disposal in the lobby of the Theatre. Please note that, as part of heightened security measures, some bags are not allowed inside the theatre. Please consult the Help section of our website (www.chatelet.com).
Children
The minimum age for access to a performance is 3 years except for special events reserved for young children under that age. All children, regardless of age, must have a ticket for the performance.
Booster seats are available from the reception desk.
Robin Hood
The purchase of a "Robin Hood" ticket automatically means that the client accepts to donate the ticket to the Châtelet Theater.
The ticket received by the client after the purchase of a "Robin Hood" ticket cannot be used at as such by the client. That means that they will not be able to attend the corresponding representation (the client will not be able to use their "Robin Hood" ticket for their personal use to see the show).
The Châtelet Theater will identify and hand over the "Robin Hood" tickets to their beneficiaries. The purchase of a "Robin Hood" ticket is assimilated to a donation to the Châtelet Theater. Therefore it can be deductible from your taxes. You can put in a request for a donation receipt (cerfa n°11580) for the French fiscal administration at developpement@chatelet.com